12th Barrie Scouting Group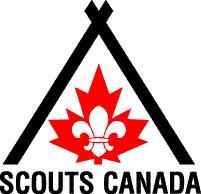 Up Coming Group Events
Registration is now happening (see below for details)

Don't forget to help out what ever way you can for our Scout popcorn blitz, starting right now. The orders will be in and distributed before Christmas.
12th Barrie Scouts won a prize from the Interlux Waterfront Challenge for their efforts at Haliburton last summer! click here to jump to the web site describing the contest
Registration for 12th Barrie Beavers, Cubs, Scouts, and Venturers is on going. For more info you can fill out the comments section below or Contact Jon Smith at 727-9655.
We are a co-ed Scouting group meeting in the Cundles Heights area

Programs for boys and girls:
Beavers (5-7 yrs) ** Beavers should be 5 by Dec.31/09**
Cubs (8-10 yrs)
Scouts (11-13 yrs)
Venturers (14-17yrs)

Returning members and 'New" families welcome!!

Meeting times:
Beavers - Mondays 6:00 to 7:00
Cubs - Wednesdays 6:30 to 8:00
Scouts - Mondays 7:15 to 8:45
Venturers - our regular meetings are on Thursdays at the church 7:00 to 9:00
Group Committee Reports
Beyond programming, there are certain administrative activities that need to be done to keep a group like 12th Barrie running.  Interested parents who would like to help out but maybe not necessarily in a leadership role, will quite often participate in group committee activities.  Any parent is welcome to find out more about what is happening with our group, and volunteer help in any way or amount is always appreciated.  To keep everyone informed about group (administrative) activities and ideas I will be posting the minutes of our group committee meetings.  They are held on the third Thursday of every month at 7:00 to 8:30 pm at Trinity Anglican Church.  All parents are welcome to attend.
September group committee meeting
Forms
<click here> to get adobe acrobat - you will need this to download some of the forms
click here for a link to the new youth registration form
click here for a link to the adult volunteer registration form
Our 12th Barrie group had many Scouts/Venturers attending the Canadian and World Jambourees this year. Hopefully we will be able to have some pictures of those events to display here
Haliburton Scout Reserve 2008 Sailing
Haliburton Scout Reserve 2008 Climbing Wall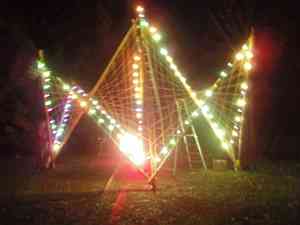 The Haunted hyperbolic parabola